Apple Festival
Apple Festival Parking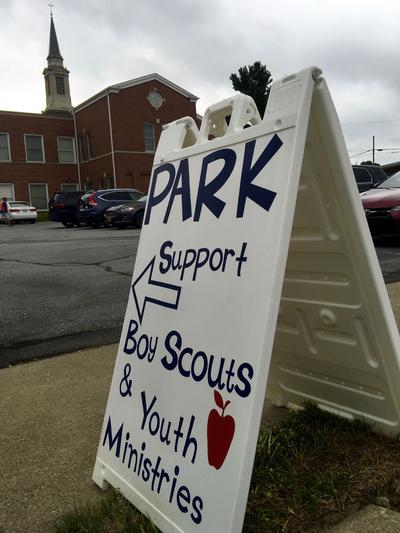 If you're planning to come to the North Carolina Apple Festival over Labor Day weekend, you won't find a better place to park than our church! Located just one block off Main Street, with easy access back to the interstate, it's about as convenient as you can get. Parking is a suggested donation of $5, with the proceeds going to support the Youth Ministry and Boy Scouts. The lot opens at 9 AM.
On Sundays, our lot is reserved in the morning for those planning to join us for worship (service information can be found here). Visitors to the Apple Festival are welcome to park at the church beginning at Noon.
Vendors: If you are looking for a place to park for the weekend, please contact the church office (828-692-3211) in advance to make arrangements. Unfortunately, we are not able to accomodate trailers.