Worship With Us!
Hendersonville Presbyterian Church is a member of the EPC denomination - the Evangelical Presbyterian Church. For more information about the EPC, please click the following link: https://www.epc.org/
Our vision is to be a blessing to others even as God has blessed us. We hope that you will be blessed as you move through our website. You can be a blessing to us by providing feedback, and if God should lead, by becoming involved with us in fellowship, worship and ministry!
Worship Services
8:30 am Service in Chapel
9:30 am Sunday School
10:30 am King Street Contemporary Service in Chapel
10:55 am Service in Sanctuary
The 10:55 am worship service is carried live on WHKP (Click the microphone button at WHKP.COM) 1450 AM/107.7 FM — Sundays from 11:00 am to noon. Podcasts are here.
LIVE BROADCAST - If you want to get a feel for our community or if you can't make it to a service, you can view a live stream of our 10:55 service.
Also listen to Pastor Bill live on Beyond Words Radio, Monday mornings, from 10:00 to 11:00 AM. Podcasts are here.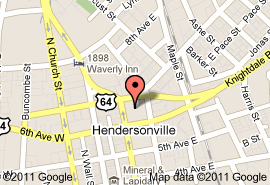 Find Us
699 North Grove Street | Hendersonville, NC 28792 | Telephone (828) 692-3211 | email: office@hendersonvillepc.org
Church Office Hours
Monday-Thursday 8:30 am - 4:30 pm
Friday 8:30 am - 4:00 pm