News & Announcements
Announcements

OCC SHOEBOX COLLECTION WEEK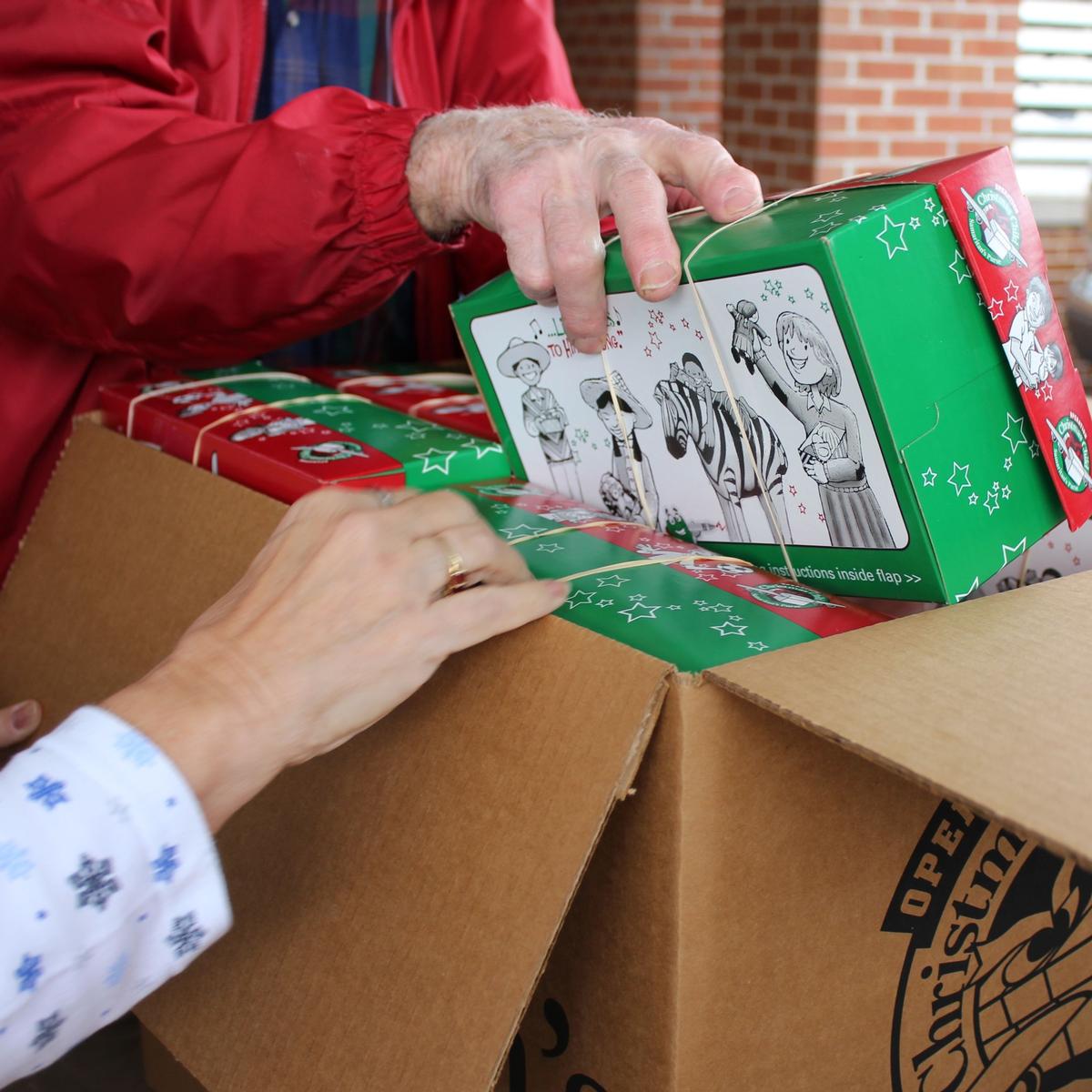 We hope you will be participating in Operation Christmas Child this year! What a wonderful way to reach out with a gift-filled shoe box and touch the life of a needy child, and often their family, somewhere in the world! While supply lasts, empty shoe boxes are available on a table in the Fellowship Hall. Collection week is November 13th through the 20th. WE NEED VOLUNTEERS! There is a sign-up sheet at the church office window for those who can volunteer for two or three-hour shifts to help in the collecting and packing of shoe boxes during that week. Please return your gift-filled shoe boxes by Sunday, November 19th, so they can be dedicated during the 10:55 am worship service. You can also leave your gift-filled shoe boxes on the table nearest the stage in the Fellowship Hall. We are blessed to be a blessing to others!
Community Prayer Gathering

Join us for a weekly prayer gathering, each Thursday at 12:00 noon in the Chapel. It will be facilitated by Pastor Bill and Greg Pope and other prayer leaders. Come expecting God to meet us!
GriefShare Recovery Support Group
We will organize a 13-week Grief Recovery Support Ministry (GriefShare) if there is a need. Please call the church office if you would like more information.
Visitor Orientation Class
A 5-week class for those who would like to learn more about the church is usually held once each quarter. If you would like to explore the history and vision of our congregation, learn how you can be involved, and get to know the pastor, this class is for you. Please call the church office at 692-3211 for more information and to register.
Presbyterian Women
Presbyterian Women Bible Study and Circles is held on the second Monday of the month at 9:30 am in the Fellowship Hall. All ladies of the church are welcome.

The menu for this Wednesday is meatloaf, macaroni & cheese, vegetable, mixed green salad, Greek salad, kitchen's rotating salad of choice, and dessert. Fresh fruit is also available for diabetic restricted diets.
This Wednesday's Table Talk Program
For our Table Talk this week, Karl Gessler and his family will present a program titled "We Will Not Fear."
We would love to have you participate in one of our 9:30 am classes. The Special Topics class meets in Room 206 and is studying a DVD lesson by Kyle Idleman, "The Christmas Experience." The Trinity Class meets in Room 210 and is studying "A Letter to the Hebrews." The Conversation class meets in Room 208 and is studying the Book of Acts.
Tune in Monday morning, November 27th, from 10:00 – 11:00 on WHKP 1450 AM/107.7 FM for Beyond Words Radio. Guest: John Walton; Topic: "Does God Promote Evil?" Of all the problems the Old Testament poses for our modern age, the question of the holy warfare is the one we want to avoid in mixed company. But do the so-called holy war texts of the Old Testament actually portray a divinely inspired genocide? Did Israel really slaughter Canaanites at God's command? Were the Old Testament believers really enforcing divine retribution on an unholy people? Old Testament scholar John Walton believes we have long misunderstood these holy wars, and he seeks to shed new light based on the Hebrew text and context.
You may also listen through the internet by connecting to this link. Archived podcasts are available at www.beyondwordsradio.org.
Missionary Prayer Request
Can you imagine juggling local European churches, displaced refugees, immigrants, strongly held political views, human suffering, and waning resources? That is what Paul Sydnor is faced with every day as he ministers to the refugees in Europe. Paul works with churches across Europe to help them set up plans and programs to help the refugees. Paul just shared the news that he will have another family on board to help with his tasks. Some pressing issues are homeless minor children, paperwork to extend the refugees' stay, and helping families as they again relocate. Please pray for this extreme need.
2018 Flower Calendar
The 2018 Flower Calendar is posted in the information center in the Fellowship Hall. Sign up early for your special date. The suggested donation is $40. Please make your check payable to Hendersonville Presbyterian Church and note 'flowers' in the memo section, and also mark as a designated gift for 'flowers' on your offering envelope.
2018 Offering Envelopes
Please pick up your 2018 offering envelopes in the Fellowship Hall. They are in alphabetical order for your convenience. Thank you for picking them up this morning and saving the church the cost of postage.