News & Announcements
Announcements

JOY Fellowship Outing
The JOY Fellowship invites all church members to attend the Asheville Tourists vs. Augusta Green Jackets ball game on Sunday, August 13. Game time is 2:05 pm. We need at least 20 folks to sign up in order to get premium seating! Since this is a group rate ($9 per ticket) we'll need your reservation and payment by July 30!
For a registration form, click here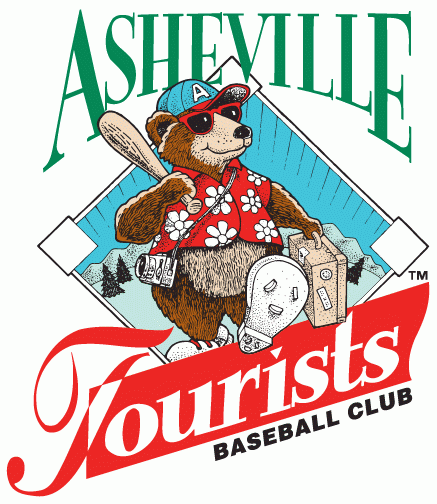 Church Bazaar
The annual church bazaar will be held on Saturday morning, September 16, 2017. RAIN OR SHINE!
Downsizing? Please consider donating your household items to the church bazaar. All donations are tax deductible.
Be sure to check out our Teacup Raffle table for lots of handmade, unique gifts! Raffle tickets are available each Wednesday evening during the dinner hour and on Sunday during the coffee hour. (Just ask anyone you see to direct you to Tanya Jones or Ragena White.)
All proceeds benefit Creative Beginnings Christian Preschool and Operation Christmas Child Shoeboxes.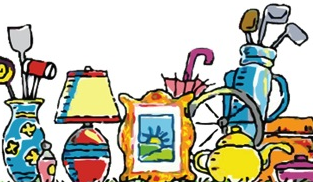 GriefShare Recovery Support Group
We will organize a 13-week Grief Recovery Support Ministry (GriefShare) if there is a need. Please call the church office if you would like more information.
Visitor Orientation Class
A 5-week class for those who would like to learn more about the church is usually held once each quarter. If you would like to explore the history and vision of our congregation, learn how you can be involved, and get to know the pastor, this class is for you. Please call the church office at 692-3211 for more information and to register.
Presbyterian Women
Presbyterian Women Bible Study and Circles is held on the second Monday of the month at 9:30 am in the Fellowship Hall. All ladies of the church are welcome.

The menu for this Wednesday is wraps – bacon, lettuce, and tomato, and chicken Caesar, mixed green salad, broccoli salad, and banana pudding. Fresh fruit is also available for diabetic restricted diets.
This Wednesday's Table Talk Program
For our Table Talk this week, members from the Christian Education Ministry will present "Looking Back, Looking Forward."
We would love to have you participate in one of our 9:30 am classes. The Special Topics class meets in Room 206 and is studying "That You May be Certain: The Gospel of Luke" by Michael Card. The Trinity Class meets in Room 210 and is studying "After Babylon: What Happened to the Jews after Captivity?" The Conversation meets in Room 208 and is discussing "Our Role in the Kingdom of God."
Tune in Monday morning, July 24th, from 10:00 – 11:00 on WHKP 1450 AM/107.7 FM for Beyond Words Radio. Topic: Embodied Hope with Kelly Kapic. We all suffer. But how many of us carry a hope in our hearts that can light our paths? What understanding or changes in our lives can help to ignite such a hope amid the challenges and trials we face almost daily? Kelly Kapic, professor of theological studies at Covenant College shares insights based on his book Embodied Hope. Listen, learn, and live with the hope that is rightfully yours as God's child.
You may also listen through the internet by connecting to this link. Archived podcasts are available at www.beyondwordsradio.org.
Missionary Prayer Request
In John Hever's May update he announced the graduation celebrations of two daughters from college and a son from high school. He and Jana are brief months from being empty nesters! John adds that because they are a very close family, it will not be a joyful adjustment. He went on to share his observations from the 30th reunion of a ministry he helped start at Ball State. He saw 10 generations of spiritual mentoring from a single beginning. This snowballing growth of faith and discipleship was in John's words "absolutely awesome." John asks for prayer for his work because he is just getting started.
2017 Flower Calendar
The 2017 Flower Calendar is posted in the information center in the Fellowship Hall. Sign up early for your special date. The suggested donation is $40. Please make your check payable to Hendersonville Presbyterian Church and note 'flowers' in the memo section, and also mark as a designated gift for 'flowers' on your offering envelope.