A Visit with the Pastor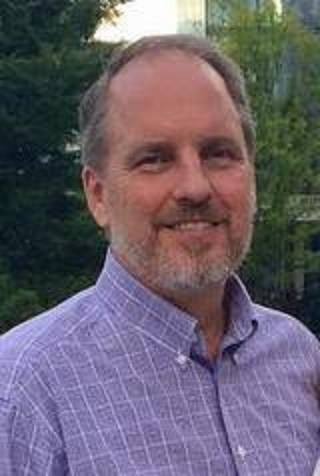 I'm glad you're checking out our website and I hope you get a glimpse of our church family and the love we have for God, each other, our community, and the world.
As a Christian and pastor my desire is to seek God and give Him my life. I want to be part of what He is doing. I want to be used by God to help people get saved, love Him deeply, and respond to Him. I have found that God really does value mercy over judgement. He loves the humble and opposes the proud. God is more concerned with faithfulness than success. He wants us to have ears that hear what He is saying. I believe the most important words we can hear Him say are, "I love you."
This church family is filled with people from different backgrounds and we are always excited to include more! Overall, we love God and we love people! Don't hesitate to meet me at one of our Sunday services or call the church. I'd enjoy a chance to talk with you.
God bless you with His love,
Pastor Tom
Tom has been serving as a pastor for a few decades, he graduated from Fuller Theological Seminary in 1989, he serves as the Ministerial Chair of our Presbytery, he and his wife, Diana, are from California, and their children live in the Carolinas. Tom wrote a book called Reformed with Power where he illustrates biblically, historically and logistically how the Holy Spirit has been actively using His gifts throughout time and how important they are for today.