Hand Chimes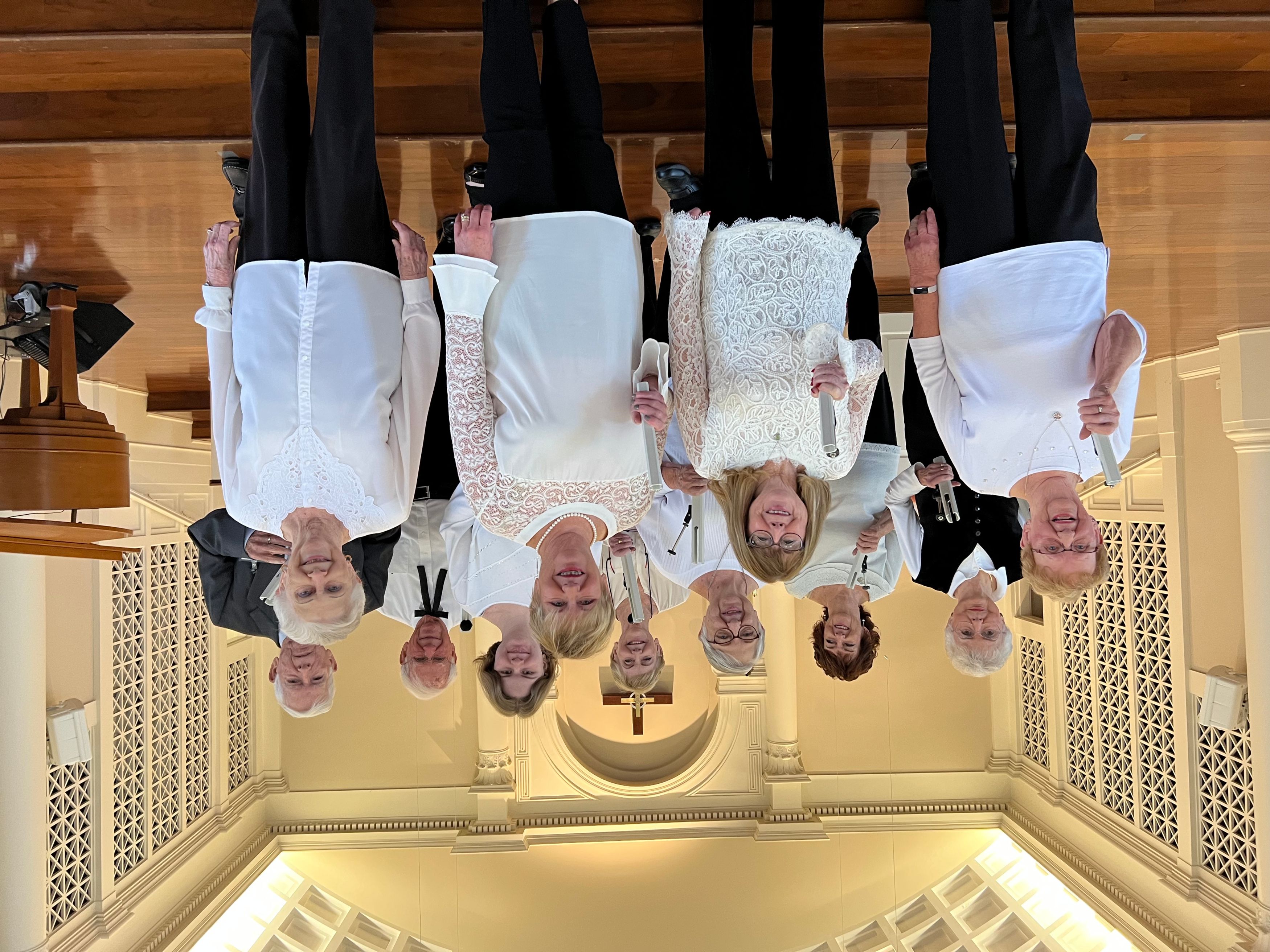 Hand chimes are built around the concept of the tuning fork. They have a quiet, resonating sound. Since they are much more sturdy than handbells, they are frequently used in schools for musical training. In recent years, choirs composed of hand chimes have emerged as another way of worshiping through music. Hendersonville Presbyterian has a set of five octaves. Anyone who wants to learn the techniques of chime playing and the joy of playing in an ensemble is welcome.
Handchime choir: Richard House, Eva House, Bill Jones, Barb Norris, Kathy Reid, Fran Ohlsen. Carol Eder, Carol Shaffer, Gaye Currier, Susan Slingluff, and Maureen DiRienzo

Handbell and Handchime choirs alternate seasons to play four times yearly. The groups rehearse at 3:00 Wednesdays eight months out of the year. Those interested in playing should contact director, Gayle Stepp.