Adult Handbells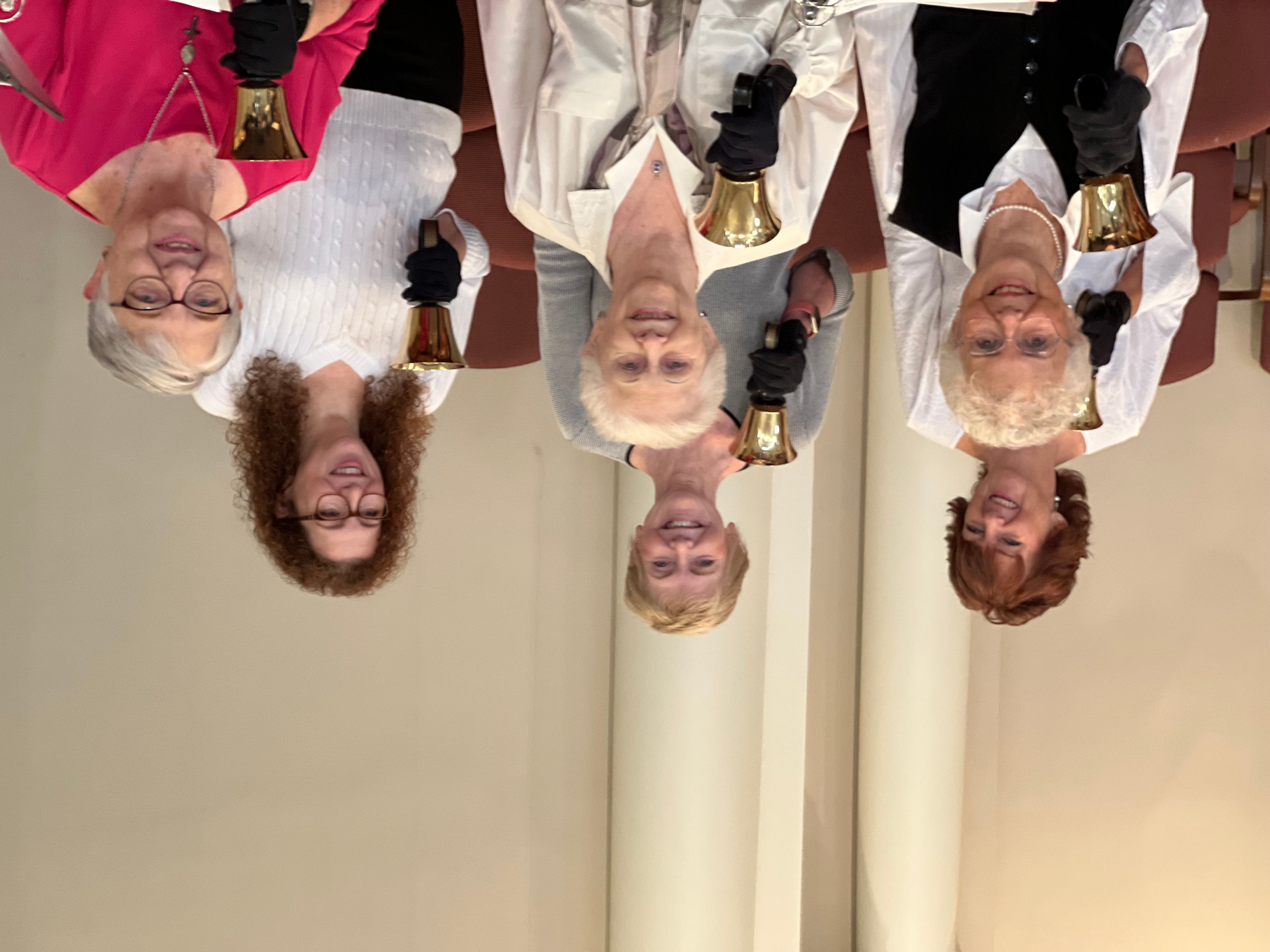 Hendersonville Presbyterian Church has a five-octave set of Schulmerich handbells. Since every bell is important in a composition, regular attendance is highly desirable, though planning allows substitutes to cover when attendance is not possible.
The repertoire grows as more music written for handbells becomes available each year. New pieces are challenging and a wide variety of playing techniques add variety to the music.
Handbell choir: Bill Jones, Barb Norris, Kathy Reid, Fran Ohlsen, Carol Eder, Carol Shaffer, Gaye Currier, , Maureen DiRienzo, Gayle Emery, Susan Slingluff and Jill Kutsch, directed by Gayle Stepp.
Handbell and Handchime choirs alternate seasons to play four times yearly. The groups rehearse at 3:00 Wednesdays eight months out of the year. Those interested in playing should contact director, Gayle Stepp.